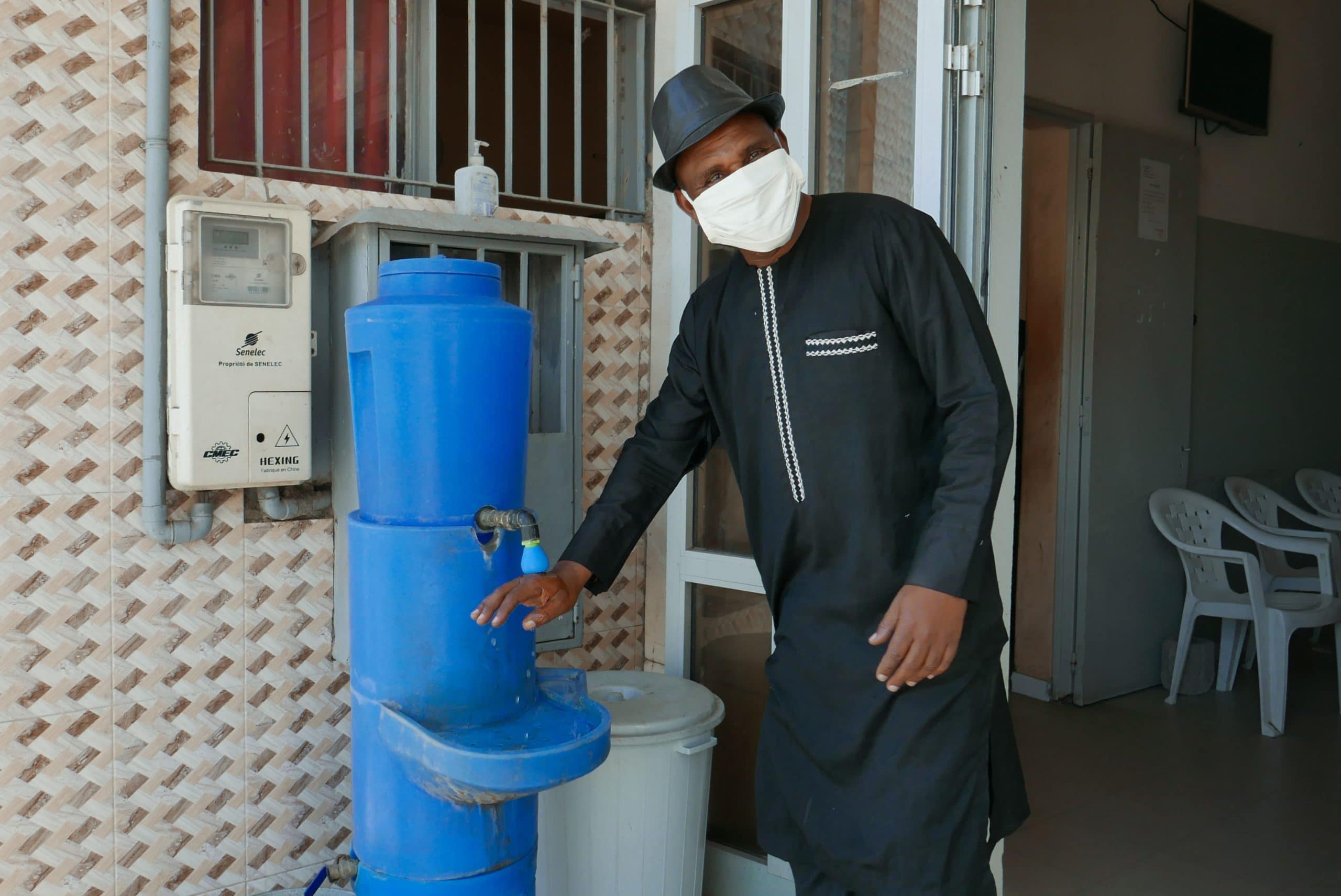 Palmarin, M'Bour,
Médina-Gounass,
Ndiaganiao and Fandane
In 2017, ADED met Victorine Ndiaye, a Senegalese woman involved in the Nanaay camp development project. This camp is located on the edge of the Atlantic Ocean, in the Sine-Saloum, in Palmarin Facao. In view of the problems of fresh water supply in the camp, ADED offered its help with hand-washing facilities equipped with The Drop® faucet and a pedal pump.
A "talibé" is a student or disciple learning the Koran. In Senegal, a talibé is generally a boy between the ages of 5 and 15, from a poor, often rural family, entrusted by his parents to a Koranic master to provide him with a religious education.
Our partner, Jérémie and his team, welcomes between 200-300 children, once a week, on the talibés' day off. Through our project, we wanted to allow the children to find a normal childhood. We supported with the distribution of The Drop® taps, games and medicinal products in collaboration with a nurse. We also provided direct support to Jérémie to help him with his work.
In May 2019, we launched a microbiological validation study of a handwashing device, equipped with The Drop®, in collaboration with the Laboratoire de Traitement des Eaux Usées (LATEU) of IFAN in Senegal. Since the beginning of the project, a total of 200 families in 3 disadvantaged neighborhoods in the commune of Médina-Gounass and 5 schools in the district of Guédiawaye have benefited from a handwashing device and are being monitored by LATEU to study the evolution of hand contamination.
The first results of the study have shown a positive impact, particularly in the saving of household water and in hand contamination, with a decrease in the quantity of indicator bacteria.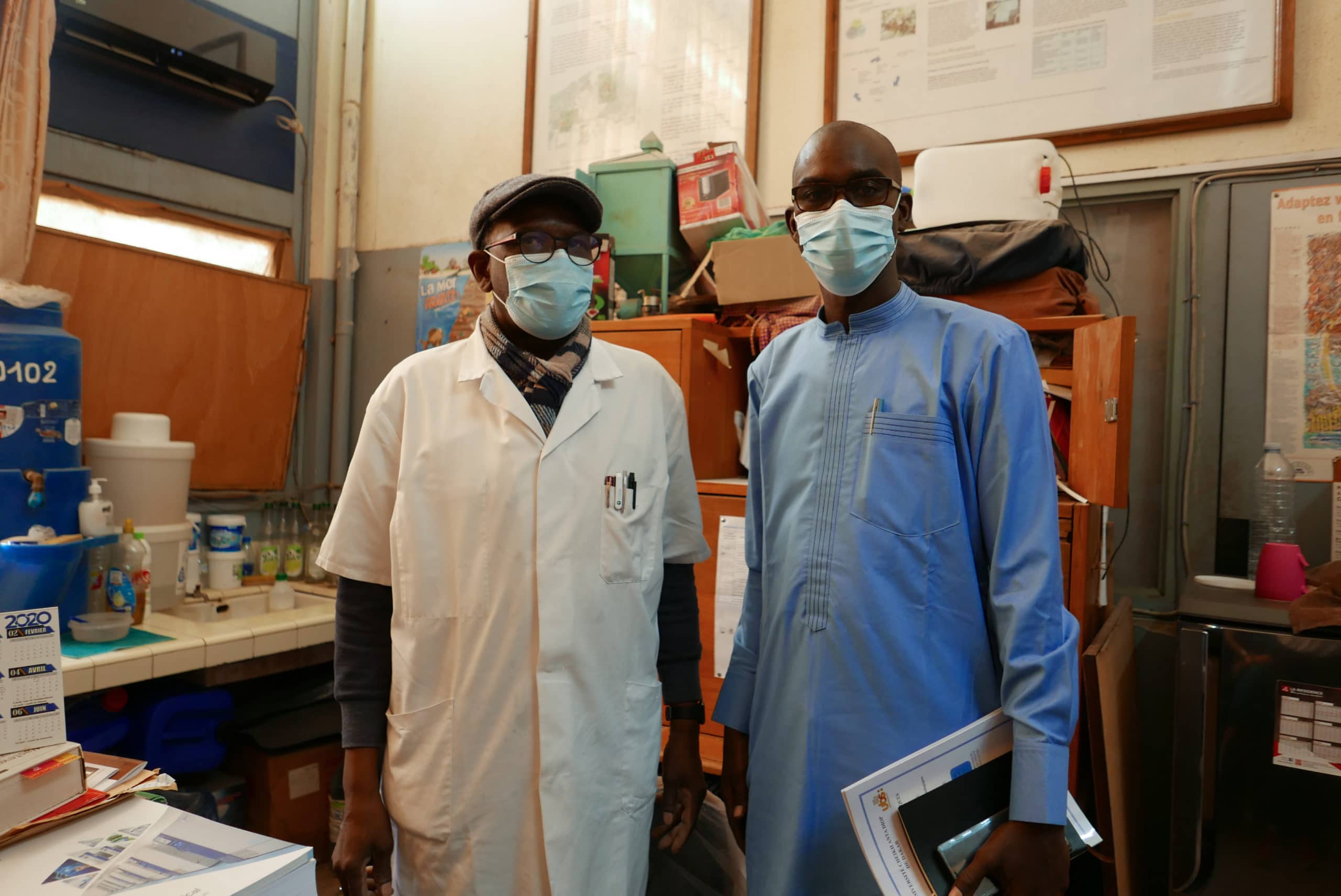 In April 2021, we started a project in collaboration with the Association A.E.E., which works for the holistic development of the child. This project is carried out in the framework of the fight against the COVID-19 pandemic. 
The educational institutions where A.E.E. works, are located in a rural area of the country or in the suburbs. Access to water for hand hygiene is difficult and the conditions of hygiene and sanitation are not always met. 
The objective of the project is to train students as relayers of good hygiene practices in families and communities, to install handwashing facilities equipped with The Drop® in schools, and to organize awareness sessions on the importance of hand hygiene and the environment.