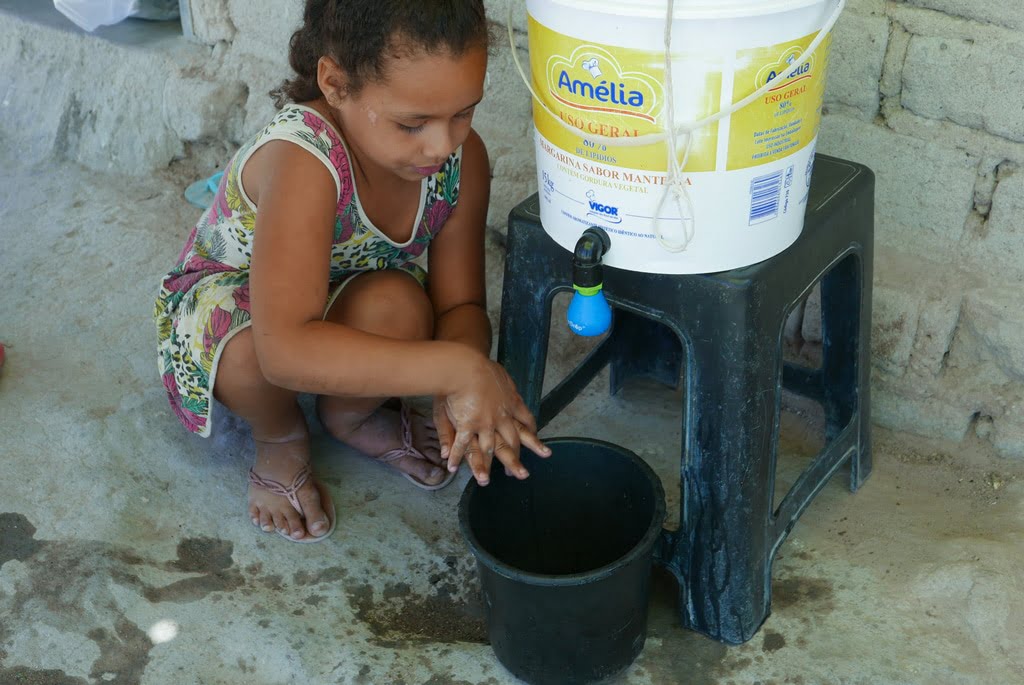 The Amazon and the Valley of Jequitinhonha
In the rural areas of the Amazon live communities of "ribeirinhos". The Brazilian government has "delegated" the development of these communities to local NGOs. Once a year, the Brazilian Minister of Health visits these remote areas, which are only accessible by boat.
ADED has collaborated with local partners, Genivaldo and its team, to improve the living conditions of these communities. Monthly, these partners visit the communities, providing care, training and development. During our visits in 2016 and 2017 and in collaboration with our partner, we installed about 50 handwashing stations, equipped with The Drop® eco-sanitary faucet, in the communities of the Abacaxis and Marimari rios.
In 2017, a group of young people signed up to visit the communities with us, to further promote hand hygiene through handwashing stations, as well as drinking water, through the WATA technology of the Antenna Foundation This technology produces chlorine to disinfect water, in order to make it potable. We were also able to bring various musical instruments and soccer equipment, among other things.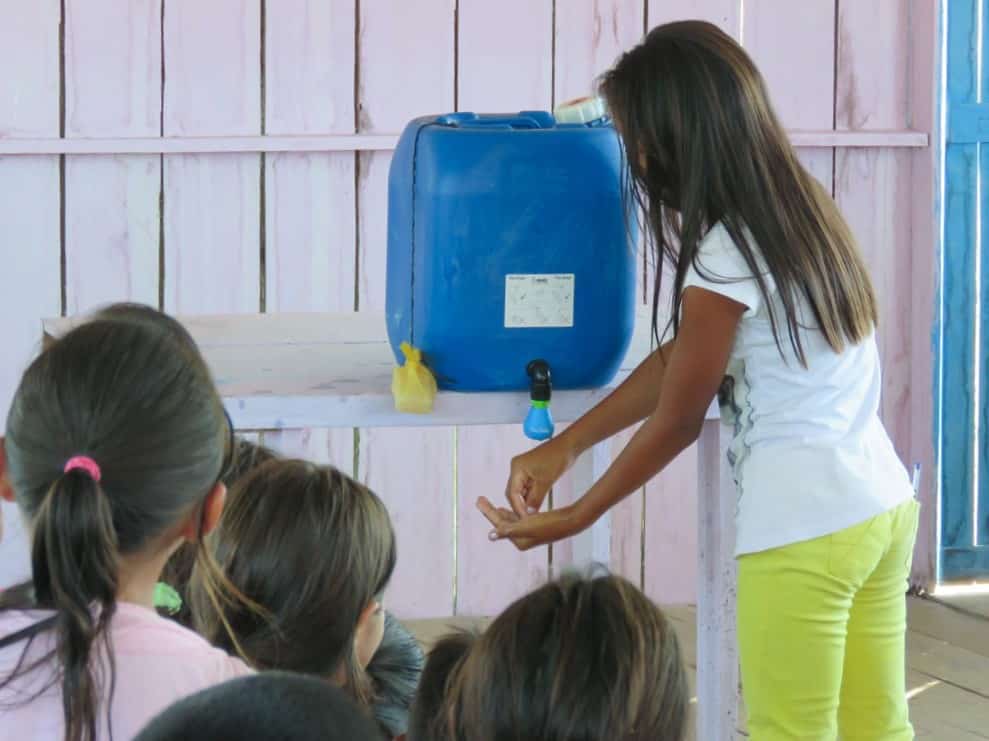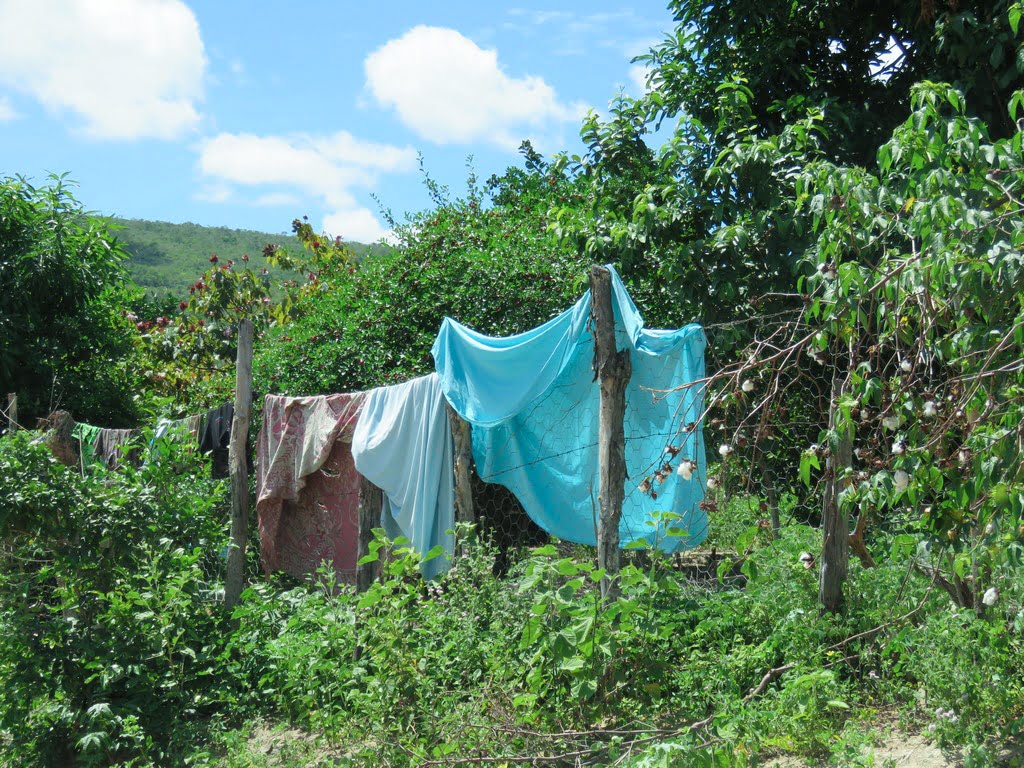 The Vale do Jequitinhonha (the Valley of the Jequitinhonha River, which flows into the Atlantic Ocean) is a region in the Brazilian states of Minas Gerais and Bahia, in the southeastern region of the country. It is a region widely known for its low social indicators and also for having characteristics of the northeastern hinterland. On the other hand, it has an exuberant natural beauty and cultural richness, with surviving traits of Portuguese, black and indigenous cultures.
Jefferson Barros Saraiva is in charge of a social center for children and youth, especially disadvantaged ones, in this region which is facing water stress. At the suggestion of a friend, Jean-Marc and Nathalie Waridel visited this valley in December 2020. In addition to raising awareness and installing about thirty hand-washing stations equipped with The Drop® faucet, we were asked to work on water supply and treatment projects in this region where water is very precious, because it is scarce!
In 2021, we will evaluate the situation to decide on the next steps for the future.